The 12 Days of Christmas Giving!
With the holidays just around the corner, and the joy of the season spreading fast, we wanted to share with you some of our favorite gift items of the season. We have curated our top 12 Christmas must have's for the little ones in your life!
On the first day of Christmas my Mommy gave to me -- the softest knot gown in
his-to-ryyyyy...
But in all seriousness, these simple basic Koi Baby Wear knot gowns are must-haves for every babies wardrobe. They make diaper changes a breeze, and the soft and lightweight fabric are ideal for swaddling and snuggle time.
On the second day of Christmas my Mommy gave to me, crafts and book (so perfect for Christmas day two AND threeeee--)
This amazing Eco-dough will be the hit with your littles, and of course don't forget the Eco-Crayon Sticks for the artists in your family.
On the fourth day of Christmas my Mom-Friend gave to me, a card that was as cute as can beeee--
Don't forget your fellow Mamas this holiday season! Even a little card helps us women stick together on this crazy journey we call Motherhood.
On the fifth day of Christmas my Mama gave to me, a snow suit that would rival Ralphieeeee's.
Let's be honest, this is much cuter than a bunny suit. Reindeer for the win!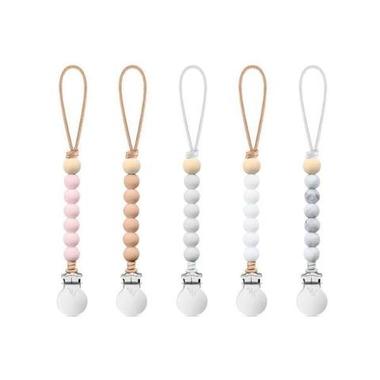 On the sixth, seventh, eighth, ninth and tenth day of Christmas my Mommy gave to me, 5 new clips to help save my binkyyyy--
Not only are these stylish and adorable, but moms, YOU DO NOT HAVE TO LOSE ANOTHER BINKIE! These Ryan & Rose Cutie Clips are absolute life savers!
On the eleventh day of Christmas my Mommy gave to me, a snugly blanket by Saranoni---
Not only do these darling and incredibly soft blankets come in mini and toddler sizes, they come in Mommy and Daddy sizes as well!
On the twelfth day of Christmas my Mommy gave to me, the perfect set of Christmas jammieeees...
The perfect set of Christmas eve PJs, along with coordinating family options!
Now with giving ideas fresh in your mind, Happy Shopping to all, and to all a good night!
---
- Stroller Haüs -